We are engaged in manufacturing a broad range of Dipping Machines that we manufacture from the quality raw materials. These Machines are widely used and have found applications in the electric panels and remote boards and many more.This is new generation machine. This is used for chemical coating at the flush door Plywood and ply board
Fitted with Electrical Starter
Temp Meter fitted (Optional)
Heavy gauge chemical tank
Whipper fitted
Neoprene rubber roller Fitted
Structures is heavy duty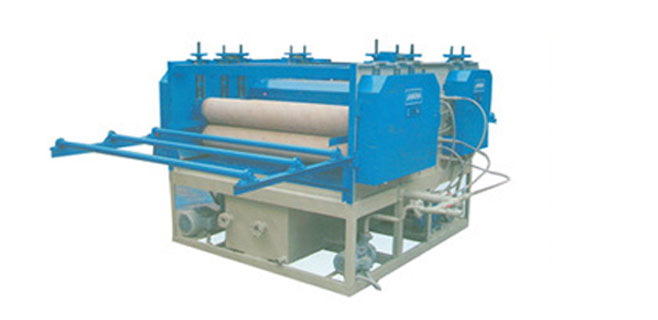 Plus Points of Dipping Machine
After coating the chemical at the ply with machine. There are no lines at the ply As we coated chemical with brush or cloth at the ply. There are lines of different shades appear at ply. With achine coatings there are not such appearance Much saving of chemical Reducing labor and labor cost Increase the production
Technical Specification of Dipping Machine
Body Heavy duty M.S. Sheet 15mm
Base Frame Heavy Duty M.S.
Chemical tank: Heavy Duty 4mm sheet coated with rubber surface base
Nos of Rollers: Twelve rubber roller
Motors: Two Motors 3 HP each
Gear Box Two gear boxes 3" center
Pump: One 1 HP pump
Steam coil: One steam coil for heating chemical (Optional)
Guides: Both sides are fitted with guides for straight movement of ply
Fitter: Fitted with M.S mesh for filter the chemical.